Client Focused Reforms: Understanding Conflicts of Interest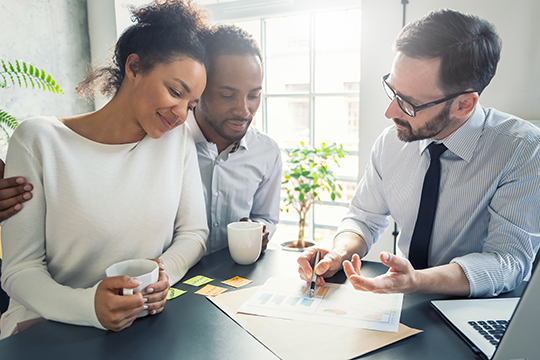 Some investors choose to manage their investments completely on their own. However, the large majority (70%) of New Brunswick investors prefer to lean on the skills, knowledge, and expertise of an investment professional to help them set financial goals and build and manage their investment portfolio1. Working with an advisor who is knowledgeable about you and your financial goals can help you achieve an investment portfolio tailored to your needs.  If you are among the many New Brunswickers working with an investment firm or adviser, the new Client Focused Reforms may impact you.
Client Focused Reforms
In October 2019, the Canadian Securities Administrators (CSA) announced a new set of rules - called Client Focused Reforms. The reforms seek to ensure the decisions that investment firms and advisors make are driven by the client's best interest. These reforms are intended to improve investor protection and create a uniform standard for firms and advisors across the country. Under these reforms, advisors should put clients' interests first when recommending and choosing investments and be transparent when helping clients understand their investment recommendations and the services they receive.  
The reforms were introduced in two phases. The conflicts of interest rules took effect June 30, 2021. The rest of the reforms, related to relationship disclosure information, took effect December 31, 2021.
This guide will help you better understand what a material conflict of interest might look like and the role your advisor plays in recognizing and addressing any potential conflicts.
Conflicts of Interest 
What is a Conflict of Interest?
Identifying a material conflict of interest in a client-advisor relationship may be challenging. Still, your firm or investment advisor is responsible for ensuring the decisions they make are in your best interest, recognizing when they are not, and resolving any conflicts that may arise by putting your interests first. 
Conflicts of interest may arise, for example, around compensation. Your investment adviser may receive a commission based on the investment products they sell. This could lean them toward recommending a product because it pays a high commission compared to a lower commission product, which may be more or just as suitable for you. In this situation, the reforms help ensure your investment advisor recommends the product that is best for you – not necessarily the one that pays the highest commission. 
Commissions and product fees are just two things investment advisors may consider when recommending investment products. Many other factors, like your risk tolerance and your investment goals, also affect a product's suitability for you.  At times, your advisor may recommend a product with a high fee over one with a lower fee because it is better suited to your financial and personal situation.  It is important to talk with your advisor to understand how their investment recommendations suit your goals. 
Resolving a conflict of interest
An investment firm and adviser's role
Firms and advisors must avoid material conflicts of interest if they are not being, or cannot be, addressed in your best interest. If a material conflict of interest arises, the Client Focused Reforms require your firm or advisor to inform you of the conflict as soon as possible and explain the conflict in understandable language. They must also tell you what steps they are taking to address the material conflict of interest. 
An investor's role 
An investor plays an important role in the relationship with their investment advisor. Being proactive in your communications with your advisor can help you learn more about:
potential material conflicts of interest;
the steps your advisor is taking to avoid these conflicts; and
how they manage conflicts of interests if they do arise. 
Ask questions and seek clarity if you don't understand what is being said, and speak with your advisor if you feel a conflict may arise or is happening. The line of communication between you and your adviser should be open and honest.
Learn more about Client Focused Reforms
Talk with your investment advisor about Client Focused Reforms and how they affect you. With the implementation of these reforms, New Brunswickers will be empowered to become more informed investors. 
You can also find out more about Client Focused Reforms here.
If you have a concern with a firm or financial professional regarding a conflict of interest, visit FCNB's Submit a Complaint page to learn more
____________________
1 Source: 2020 Investor Index