Client Focused Reforms: Determining what investment products are right for you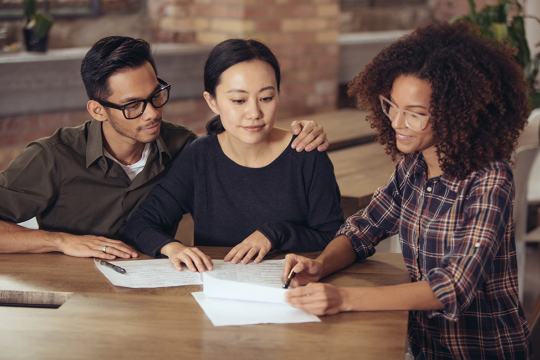 If you are considering investing, new to investing, or have been investing for a while, it's important to understand what kind of investor you are and how much risk you are willing and able to take before choosing any investment. Understanding the types of risk you may be exposed to, evaluating your risk tolerance, and keeping up with the myriad of available investment products may seem overwhelming. 
To help with this, you may be considering or already working with an advisor. 
Getting to know you 
Registered advisors make recommendations and help their clients determine the products that are best suited to their financial situation and risk tolerance. In Canada, all registered individuals and firms are required to complete a "Know Your Client" form upon opening an account. This form is used by your advisor to help them better understand your financial goals, risk tolerance, current financial situation and make appropriate recommendations. Your advisor is required to update this form every 36 months, so they stay current on any major life changes or events. Some advisors, however, will choose or be required to update the form more frequently.
Additional steps to help you be an informed investor
The Canadian Securities Administrators recently announced a new set of rules called Client Focused Reforms. These reforms are intended to improve investor protection and help you understand the products your advisor is recommending. 
Registered advisors are now required to: 
Better understand their client by expanding the information collected in the Know Your Client form. The questions your advisor is asking may seem personal; however, it's important to provide full and honest answers so your advisor can make recommendations best suited to you. 
Take reasonable steps to understand any investment products they are buying, selling or recommending to you. This is part of expanded "Know Your Product" obligations. While it's not required or realistic for your advisor to know all products on the market, they do need to understand the structure, risks, and costs of the products they recommend and their impact on you.  
Keep your interests first – ahead of themselves or the firm – when determining whether a product is suitable for you. 
Inform you about potential restrictions, costs, and limitations related to the products they are recommending as part of the relationship disclosure information. This includes a general description of the product and how any restrictions may impact you. 
Be transparent and honest when sharing information about their qualifications, knowledge or skill set. For example, your advisor cannot use a misleading title such as "vice-president" if they do not actually function as such under corporate law.
Your role as a client
Playing an active role in your investment journey can also help you better understand why your advisor is choosing certain investment products. 
To help you better understand how the products your advisor recommends are suitable for you, consider asking your advisor questions such as these:
What comparable products did you consider? 
What level of risk does the product have? 
Is the product in my best interest? 
Managing your investments
If you are already working with an advisor, take the time to talk with them about Client Focused Reforms and how they may affect the products they recommend. You can also learn more about the Client Focused Reforms' conflicts of interest rule here.