Guide to Making an Effective Complaint in New Brunswick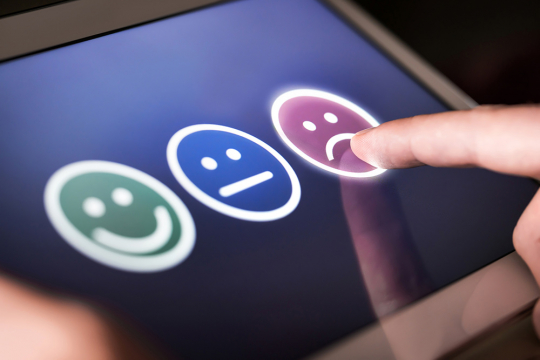 When to Make a Consumer Complaint
As a consumer, you have the right to expect a certain standard for the products and services you purchase. This standard is detailed in New Brunswick's financial and consumer protection laws. 
When you don't feel this standard is being met, making a complaint may help you resolve the problem. This guide will help you understand when it's the right time to go that route. 
Here are some examples of when you might start a complaint process:
You bought a product from a distributor* that didn't work, was defective, or somehow did not live up to their promises or your expectations. This does not apply to private sales, including yard sales, classified ads or buying from a friend or neighbour. (*According to legislation, a "Distributor" refers to a person who supplies consumer products as part of his regular business, including, but not limited to a producer, processor, manufacturer, importer, wholesaler, retailer or dealer. Everyone in the chain of distribution is equally responsible to the consumer.)
You have concerns about the practices or conduct of a payday lender, funeral provider, door-to-door salesperson, insurer, or insurance intermediary in New Brunswick.
In certain situations, making a complaint isn't going to get you your money back. It's good, therefore, to know your expectations before you make the complaint. Here are some examples of expectations you can consider.
You might want to:
receive an exchange or return the product
take advantage of available product warranties
express your concerns to inform future training for staff
The federal government has information online on what to keep in mind before pursuing a complaint.
The Better Business Bureau (BBB) also provides dispute resolution services for consumers. When consumers are unable to resolve a complaint within a company's process, BBB offers mediation or arbitration services as a tool for resolution. Consumers can submit a complaint online.
Best Practices for Making Consumer Complaints
If your initial attempts to solve the problem aren't successful, such as returning or exchanging the product or taking advantage of available product warranties, you should consider pursuing a formal complaint with the company. This step-by-step process will act as a starting point, but keep in mind that the complaints process may vary between businesses and service providers.
Write down your concern to clarify your thoughts and expectations. Our free complaints template may help you in this process. Record your understanding of the situation, as well as what you would like to have happen. Taking the time to write down these thoughts will help you create a clear outline of what occurred from your perspective.

As well, knowing what you would like to see happen can help ensure your complaint gets dealt with by the appropriate authority. Review any relevant documents and record your version of the facts as you recall them, including dates of conversations or when interactions took place. Create a file for tracking any documents or correspondence relating to your concern. 
 
Contact the individual or company. Be clear about what you think went wrong and when it happened. State what you expect, for example: are you looking for an apology, having a transaction corrected or your money back? 

Ask about the company's complaint process. This could involve contacting a manager or someone in head office.

If you are filing your complaint verbally, follow up with a brief email referencing the conversation, to ensure that your complaint is documented. 

If available, ask for a brochure or other written material explaining their complaint process. Be sure to follow the steps suggested and ask for their final response in writing. 
Best Practices for Making a Complaint
Make your complaint in writing. State clearly what you think went wrong and when. 
Record the facts and gather all relevant documents with respect to your complaint. 
Determine what you want to achieve. Are you looking for compensation or looking to have a reprimand issued? 
Respond as quickly as possible to any requests for more information from the company. 
Document the steps you took to resolve your complaint. Write down who you spoke to, the date and what was discussed. 
Keep a file of relevant documents such as application forms, agreements, account statements, letters, faxes, e-mails and notes of conversations.
If you're not satisfied after dealing with the company... 
If you are not satisfied with their final response or you do not receive a response, you have options. There are different regulators, including FCNB, that you can contact depending on your complaint and your desired outcome. You may also want to consult a lawyer for advice on your rights and options.
How FCNB can help with consumer complaints
FCNB can investigate complaints relating to licensing issues between an individual and the following sectors:
Investments
Mortgage brokers
Door-to-door sales
Funeral providers
Insurance, including misconduct by insurance intermediaries including agents, brokers and adjusters
Payday lenders
Collection and debt settlement companies
Real estate salespersons
Credit reporting and credit repair services
If your issue is related to these sectors, you can submit a complaint to FCNB. Keep in mind – FCNB does not mediate or arbitrate disputes or negotiate refunds on products. 
Complaints related to investments or insurance
FCNB is responsible for the enforcement and administration of the New Brunswick Securities Act, among others. The investment industry has formal processes in place for making a complaint. More information is available on making an investment-related complaint. 
If you're having problems with your insurance policy or contract, or you're having a hard time getting insured, you can contact the Consumer Advocate for Insurance.