Invest in Yourself: A women's guide to financial resilience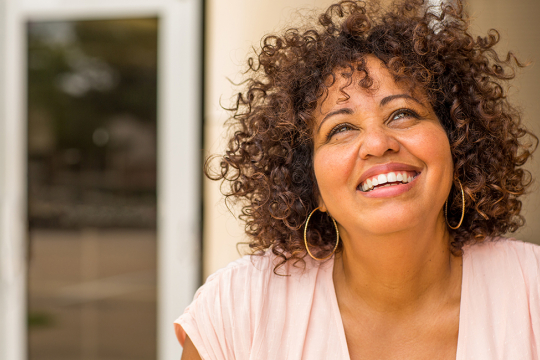 Financial literacy plays a key role in a person's ability to build financial resiliency and weather life's storms. The importance of financial resilience was exemplified during the pandemic when many people lost their jobs, became caregivers for family members, or experienced major financial struggles due to decreased savings or inflation. Among those affected were a disproportionate number of women.  In a recent FCNB survey, 37 per cent of New Brunswick women reported a decrease in personal income due to the pandemic. 
Women face unique financial challenges compared to men resulting from systemic and societal barriers. The gap widens further for women within marginalized communities. Family status, self-confidence, gender stereotypes, and the way financial concepts are taught and discussed in the home all contribute to the gender gap. 
Women statistically have shorter work experiences, lower incomes, and live longer than men, which may contribute to some women being less able to prepare for retirement and more vulnerable to financial hardship later in life. When polled, only 41 per cent of New Brunswick women said they feel good about their financial future compared to 57 per cent of men. 
Increasing financial knowledge can help overcome these barriers and empower more women on the road to financial resiliency. 
Here are some tips to build your financial knowledge and help close the gap. 
Believe in yourself
According to research by the Global Financial Literacy Excellence Center (GFLEC), a third of the gender gap in financial literacy scores can be explained by low self-confidence among women. In a 2021 poll, only 46 per cent of New Brunswick women said they feel confident when it comes to managing their finances, compared to 62 per cent of men. However, of this same group, 75 per cent of women passed a financial literacy quiz, compared to 80 per cent of men, indicating women know more than they think.
Your financial attitude contributes to your overall financial knowledge. One of the best ways to build your confidence with money is to talk about it. Take an active role in your finances, and don't be afraid to speak up when talking about money with your family, friends, financial advisor or lender. Ask questions so you can make decisions on how to best manage your money.  
Network or get a mentor
A great way to equip yourself with financial knowledge is to develop a network of peers who have the know-how, tools or confidence to help you learn. Many women have built knowledge on past experiences and have overcome financial barriers themselves. The Government of New Brunswick has mentorships, networking events and free programs to help empower women and build their financial network and knowledge. 
Participate in a financial educational class or program
Financial education classes can be the first step in developing knowledge and skills to control your finances without being reliant on others. They can help you prepare for the future by providing resources to help budget, plan and manage your finances so you are less financially vulnerable to life-changing events (divorce, widowhood, etc.).  Online courses can be a convenient way to kickstart your financial resilience journey. Watch our free on-demand presentation, which walks you through how to build a financial roadmap, offers budgeting tips, and more.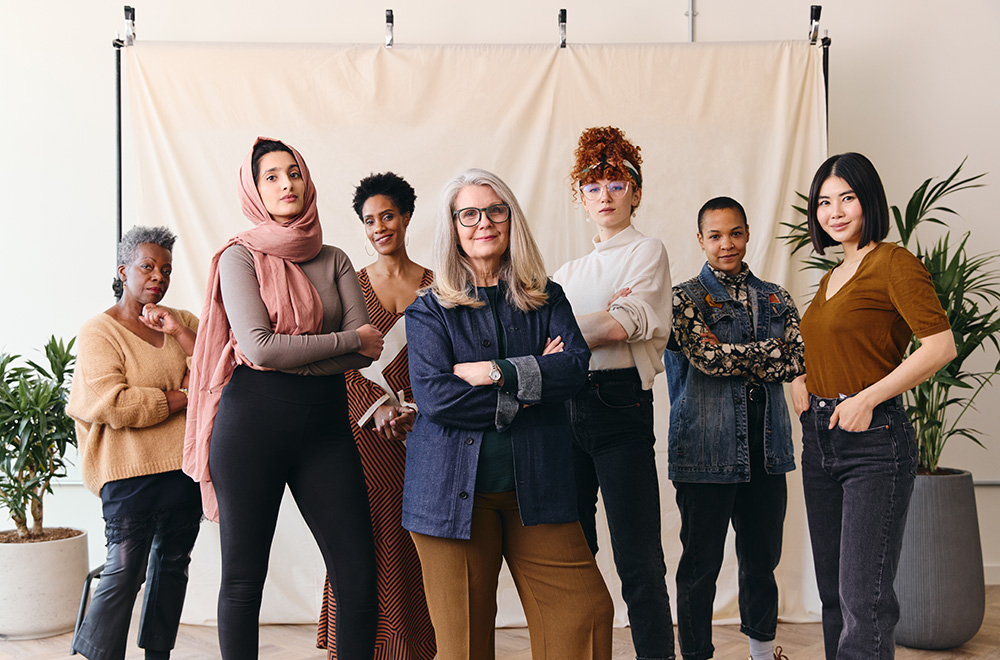 Another free resource is the Chartered Professional Accountants (CPA) of Canada's Financial Wellness Guide, an interactive questionnaire designed to help you understand money basics as they apply to you.  
Play your part in avoiding gender bias 
A gender bias may stem naturally and even happen unconsciously due to cultural or societal roles of men and women. 
The difference in how we speak to boys, girls and gender diverse youth at a young age plays a role in their confidence level and can help reduce unconscious bias and common misconceptions – such as the fallacy that males are smarter with numbers.
Something as simple as using numbers when speaking to a child can build their confidence and encourage an interest in math. The Financial Consumer Agency of Canada provides a great example: It is common for parents to count out items, such as blueberries for example, as they give them to young boys – one blueberry, two blueberries, three blueberries, and so on. However, young girls will often be given "some" blueberries. Instead of using grouping words like "few" and "some," count out objects using numbers to reinforce the importance of numeracy.  When the child is a bit older, show them prices at the grocery store and help them add up totals to learn the true cost of day-to-day expenses.  
Building a child's confidence with financial literacy at a young age may also impact their career path and improve their interaction with technology. In a Government of Canada study, 50 per cent of young men perceived their math ability to be "very good" or "excellent," compared to 37 per cent of young women. Those who perceived their math skills more positively were more likely to enter a program in science, technology, engineering or math. 
As online financial tools and apps increase in popularity, improving digital knowledge will be an important step in increasing women's confidence to engage with digital financial products.
Develop good saving habits 
Saving may seem like a daunting goal for women given daily expenses. With the high cost of living, creating an emergency fund or saving for a child's education may seem like an impossible hill to climb. A popular savings goal is 10 to 15 per cent of your monthly income. However, the act of saving even a small amount of money each month can help build important habits and contribute to a savings goal. 
If you can't contribute large amounts right now, start small. Set aside as much as you are able – saving even $5 a month can help build the confidence and motivation to save as you watch your money grow. Developing a budget is a great way to help you keep track of your finances and determine how much you can contribute to your savings goals. 
Know it's never too late to start 
A Canadian woman's average life expectancy is 84 years – four more years than her male counterpart. That means women have, on average, more years of retirement to save for and, in all likelihood, will spend those years managing their money on their own. Start by using the Government of Canada's Canadian Retirement Income Calculator to understand how much you need to save. You can also work with a registered financial advisor who will help you build a financial plan based on your goals.  
Other Resources 
Increasing financial knowledge empowers women to develop habits and be better equipped to handle unexpected events and save for a bright financial future. We have many resources to help you along the way on our website, including the Values Quiz and  Creating a Financial Roadmap. Other resources might include educational finance podcasts and blogs made specifically for women. CPA Canada's Financial literacy podcast, Mastering Money, talks about key issues, trends and tips to help build your financial knowledge. As always, it's important to ensure the credibility of any online source. You can also explore our website to learn about Investing, Insurance, Frauds and Scams, and more. 
This guide is based on information found through the financial resilience literature review and survey conducted by FCNB in 2021, GFLEC.org, the Financial Consumer Agency of Canada's Make Change that Counts: National Financial Literacy Strategy 2021-2026, and the Government of Canada.